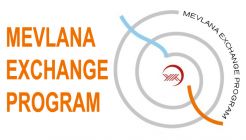 Students and Academic Staff are informed that the

application period for the Mevlana Exchange Programme

has started.



To apply to the programme you have to:
1. Fill out the Candidate Student Application Form (for students) including

your transcript and a document showing your language level

if the instruction language of the host institution is a foreign language.

The Academic Staff has to complete the Academic Staff Information Application Form.

2. Submit the form to the Mevlana coordinator of your department before 10.04.2015.

The application documents and the list of host institutions can be found on IRO website
http://iro.beder.edu.al on the Mevlana Exchange menu.
For any inquiries contact Mevlana Exchange Office at [email protected]