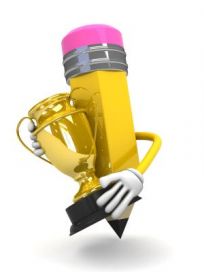 Albanian Integration to European Union: Opportunities and Challenges
As reflected in the last progress report, Albania has made immense progress and huge efforts to deserve the candidate status. All political forces are united in keeping the European agenda as a national priority.i
July 1913. After almost 5 centuries of Ottoman invasion and barely some months of auto declared independency, Albania has to face the verdict of the infamous London Conference, whereby a population of merely a million submits the unfair partition of the six Great Powers, separating forty per cent of the existing populace. Exactly 100 years later, the same nation, following the path of the postmodern West, receives a reputable recommendation granting an EU candidate status. However, the present-day Great Powers subjected Albania to a repeated Déjà vu situation: the decision on the candidate status acquisition was postponed until June 2014, given that the progress sustainability had yet to be demonstrated. As a result of such disillusions, some of us are questioning themselves whether the attempts to integrate are actually worth it and wondering what further challenges Albania's future. The European Union is undeniably integrating by parts; however our country seems to have lost itself on the way to differentiate.
The early traces of Albania's approach to the EU date back to 1992, where the Trade and Co-operation Agreement was signed and Albania became eligible for funding under European programs. Subsequently in 2006, the Stabilisation and Association Agreement was successfully signed, confirming the first major leap toward the full EU membership. In 2014 Albania desperately awaits a final positive reaction from Europe, looking forward to following the route to the complete European integration. Although the opportunities that come with the European Union are numerous and highly encouraging, Albania ought to deal with copious challenges which might actually obstruct the whole
advancing process.
Analysing our current state situation, several points can lead to the fact that this nation is incomparable to a decade or even 4 years ago. The European Commission released its yearly reports on forthcoming member states concluding that the Albanian elections were held in a "satisfactory manner", followed by a smooth transmission of governmental power and that improvement had been made in meeting other conditions. The parliament majority and opposition conjoined to implement a number of essential legal acts, comprising here the three measures that were mandatory for the granting of candidate state status. In addition, the ii2013 Progress Report emphasized several important improvements confirming development towards meeting the Copenhagen political criteria for European Union membership and highlighting those reforms in the fundamental priorities of Albania. The accession to NATO, which occurred in 2009, further demonstrates impartial political consideration towards Albania's progress. Moreover, the declaration of Kosovo's independence and its attempts to obtain basic recognition as a sovereign state are encouraging Albania to advance in its own development in order to influence European foreign affairs; therefore correspondingly enabling Kosovo's future integration.
Notwithstanding such compelling evidences, the acquisition of the candidate status essentially depends on different factors, which deliberately oppose to the cited criteria; despite those being a reliable ground for progress evaluation. Scepticism originates from various sources, which might be related to social, historical, political, nationalistic, economic and even environmental issues. In the light of socio-historical occurrences, our nation will continue to suffer past historic consequences.
Albeit the theoretical principle of thorough impartiality, a number of EU member states are and eventually will be initiators of prejudice-based diplomatic conflicts, utterly hindering the opportunity to integrate, notably as Denmark and The Netherlands vetoing against in December 2013. Nonetheless, in view of past events, restrictions to EU enlargement policies should not be subject of external accuse on means of chauvinism. It is important to realize that the European Union is urged to reflect on previous politic inaccuracies, such as the early accession of Greece in 1986 or the fresh case of Bulgaria and Romania. Under those circumstances it is clear that Albania's situation has to be carefully considered under strict observation. Likewise economic affairs tend to influence the decision-making process, taking into consideration their great impact on future common policies. Albanian integration for instance can interfere with the Euro-Asiatic trade markets, accosting Turkey and Kosovo in matters of economy and diplomacy.
Obviously such interpretations do not lie on the empirical side of the overall perspective. Basically politics manages to influence diverse areas of governing including international relations, providing then everything but an objective assessment. A vivid demonstration of such phenomena is the political behaviour of parties in accordance to their view. A conservatory party is more likely to build a positive conjuration of a country if the corresponding government belongs to similar political beliefs.
Concretely, iiiRutte's liberal VVD party in the Netherlands (People's Party for Freedom and Democracy) had voted against opening the door to Albania, while its coalition partner PvdA (Labour Party), affiliated to the Party of European Socialists, reportedly voted in favour. Hence the potential admission of Albania to the European Union depends upon the outcome of the EU's elections in May. Even though impartiality is supposed to remain unswayed; a left-wing domination in the European Parliament could play a crucial role for Albania's candidature.
All things considered, Albania has made huge efforts to deserve the status of candidate state. Although a second rejection from the EU in June may sound as an incomprehensible and unfair act, I am convinced that this potential cynicism might be unbiased and constructive for us, since we are not yet able to prove sustainability for a long-term period. Albania is following the right conduit indeed; however a path completely devoid of deviations cannot be assured, considering our prolonged transition. Consequently scepticism might arise, when it comes to Albania really deserving a place in the EU or its preparation to undertake such altering integration policies. Nevertheless it is hard not to proclaim our prompt disposition to do whatever it costs to enter the EU, which has become for the majority of Albanians an epitome of freedom, wellness, societal bigotry-free revolution, but most significantly a medium to reach parity and equality.
i Ralf Gjoni, Senior Foreign Policy of the Albanian Parliament – comment to EurActiv Greece
ii 2013 Progress Report Albania : ec.europa.eu
iii wider-europe.org
Ylind Lila
TURGUT OZAL COLLEGE - TIRANA