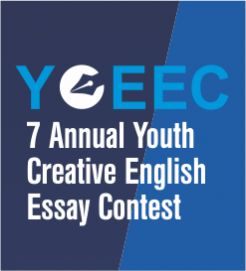 7th Annual Youth Creative English Essay Contest (YCEEC)
"THE DESTINY OF A NATION IS SHAPED IN ITS CLASSROOMS"
You may consider the role that the following factors have on the future of students:
Teachers;
Peers;
Principal;
Others.
DEADLINE FOR SUBMISSION
3rd April 2020 (Till midnight 00:00) E-mail: [email protected]
AWARDS
The organizers will give the following awards:
Certificate of Achievement to the best three (3) essays from both public and private schools.
All participants will receive certificate of participation.
Word limit: 700 - 1000 words.
ESSAY CONTEST CEREMONY:
UNIVERSITY COLLEGE BEDER
23rd April 2020
Essay Format Instructions and writing tips:
You are writing an academic essay; therefore you need to be careful that you follow the required format.
Typewritten:

12 pt. font;
Arial or New Times Roman;
Double-space;
Block or indented paragraphs;
Insert page numbers top right-hand corner.

Top left-hand corner of your essay: your name, the name of your school, and the date of your submission (on separate lines, single-space);
Essay title followed by body paragraphs (NB: the title of your essay is NOT in italics or in quotations, capitalize the main words);
Do not bold type any parts of your submission.